Archive | political parties
RSS for this section
Czech voters go to the polls in early parliamentary elections on 25-26 October. The elections follow the collapse, amid personal and political scandal, of the centre-right government of Petr Nečas in June, and the subsequent failure of President Zeman's handpicked caretaker administration to win a vote of confidence.
At one level the election seems set to deliver a simple and straightforward verdict,: established opposition parties on the left will win, while governing right-wing parties will be heavily rejected by an electorate frustrated with austerity, stagnating living standards and sleaze. The main opposition Czech Social Democrats (ČSSD), most polls have suggested, will emerge as the clear winners with around 25-30 per cent of the vote, although the final polls published before voting have suggested that the party's support is starting to slide. Meanwhile the hardline Communist Party of Bohemia and Moravia (KSČM) is likely to pull in 15-20 per cent.
 The polls also point to a defeat of historic proportions for the right-wing parties of the former coalition. The Civic Democrats (ODS) (formerly led by Nečas) have proved surprisingly deft in trying to pull back from the brink: the party picked Miroslava Němcová, one of its few leaders untainted by corruption – and the first woman to head a major Czech party – as the party's new public face and have run an inventive (and occasionally witty) Twitter-led election campaign.
But voters have remained largely unimpressed and the ODS seems set to see the 20 per cent support it received in the 2010 elections – then its worst ever performance – halved, relegating it to minor party status. Some polls put the ODS as low as 6.5 per cent, close to the 5 per cent threshold for parliamentary representation. The Chart below gives an indication of the latest polling.
ODS's main centre-right rival TOP09 has, however, failed to capitalise on the troubles of its former coalition partner. Instead, it has waged a pedestrian election campaign and has no prospect of repeating its success in this year's presidential election, when TOP09 leader Karel Schwarzenberg united a broad swathe of liberal and centre-right voters against the left-wing challenge of Miloš Zeman. Most polls suggest the party will struggle to match the 16 per cent it polled in 2010
Many voters have turned to new parties and extra-parliamentary groupings. Niche parties such as the Greens and Christian Democrats (KDU-ČSL), 'personal parties' such as the Civic Rights Party (SPOZ) of President Zeman or the Eurosceptic nationalist 'Heads Up' bloc endorsed by Václav Klaus have picked up sufficient support to put them within shouting distance of the five per cent hurdle.
So too has the populist Dawn of Direct Democracy movement of a businessman-turned-politician Tomio Okamura. Okamura, who first came to prominence as a judge on the Czech TV's version of Dragon's Den in 2010, has gained profile through his fierce attacks against the political class, socially populist rhetoric and baiting of the Roma minority using his unusual Czecho-Japanese background to deny accusations of racism
The most telling impact, however, has been made by ANO2011 the anti-corruption movement led by the Slovak-born billionaire Andrej Babiš, which has moved in a few weeks from relative obscurity to opinion ratings comfortably in excess of 10 per cent and is now regularly outpolling ODS and TOP09.
Read More…
 The spectacular breakthrough of Pepe Grillo's Five Star Movement in Italy in February underlined the potential for a new type of anti-establishment politics in Europe – loosely organised, tech savvy and fierce in its demands to change the way politics is carried class, but lacking the anti-capitalism or racism that would make them easily pigeon-holeable as traditional outsider parties of far-left or far-right.
But for observers of Central and Eastern Europe (CEE), the dramatic eruption of new parties led by charismatic anti-politicians promising to fight corruption, renew politics and empower citizens is nothing new. Indeed, over the last decade a succession of such parties – led by a colourful array of 'non-politicians' ranging from aristocrats to central bankers, journalists and businessmen – have broken into parliaments in the region.
 Some have achieved spectacular overnight success in elections on a scale easily comparable to Grillo's and (unlike Grillo) have often marched straight into government. Some examples include Simeon II National Movement (NDSV) in Bulgaria in 2001, New Era in Latvia in 2002 and Res Publica (Estonia 2003) and, more recently, the Czech Republic's Public Affairs party (2010), the Palikot Movement (Poland 2011), Positive Slovenia (2011) and Ordinary People (Slovakia 2012),
 In a new paper my UCL colleague Allan Sikk and I explore what these parties, which we term anti-establishment reform parties, have in common and what drives their success. Read More…
If as British prime-minister Harold Wilson famously commented, a week is a long time in politics, then a month can be an eternity.
This is certainly the case in the Czech Republic, where both anti-corruption probe that spectacularly brought down the government of prime minister Nečas in May and technocratic caretaker government that President Zeman imposed on a less than enthusiatic parliament have largely collaped.
 The Czech Supreme Court's expansive interpretation of parliamentary immunity of 26 July saw most of the key dramatis personnae from the political world released from jail and charges withdrawn. It remains to be seen whether lines investigation focusing on the affairs of politically-connected business 'godfathers' or the misuse of military intelligence to monitor the then prime minister's wife lead anywhere, but so little has been heard.
 Meanwhile on 7 August as expected, Miloš Zeman's handpicked 'government of experts' under former finance minister Jiří Rusnok failed to win a vote of confidence in parliament. The real story, however, was the disunity of centre-right parties, whose claims they still had a parliamentary majority – and hence a claim to go on governing– were shot to pieces by the failure of three right-wing deputies to vote against Rusnok, the culprits being two Civic Democrat deputies with previous form and the mercurial Karolina Peake, leader of the tiny LIDEM party.
 As political reality dawned on the right, discussion moved at breakneck speed to early elections as centre-right parties agreed to vote with the Social Democrats to dissolve parliament to bring about the early elections left-wing parties claimed they really had always wanted all along.
 Parliament votes tomorrow (20 August) and – despite some speculation from the Zeman camp and some journalists that dissolution of the Chamber of Deputies may not, after all, be a done deal – it seems likely that the Czech Republic will be heading for early elections in October.
 There seems little doubt about who will win (the left) and lose (the right), but the prospect nevertheless raises some crucial questions about the future shape of Czech politics. Read More…
Tim Bale of Queen Mary University of London has a 12 point plan for politicians, who've hit rock bottom. Not for those who overindulge in the hospitality and get a bit er… tired and emotional in public –  as Czech President Miloš Zeman seems to have done recently – but for major governing parties who've fallen off the wagon of electoral success and are recovering from political defeat.
He outlined it in a presentation to last year's conference of Fianna Fáil, Ireland's traditional ruling party brutally felled in an electoral meltdown in 2011, reflecting (at Fianna Fáil's invitation) on the lessons that the experience of the British Conservatives- about whom he is the author of a prize-winning book – might offer for FF and other similarly afflicted parties.
It was delivered with characteristic mix of wit, clarity and academic expertise seasoned with a dose of drama as he told them what they probably didn't want to hear. But, I wondered, there any other parties that might around that might usefully be advised to follow the Bale Rules?
Perhaps the Civic Democrats (ODS) in the Czech Republic, the once dominant party of the centre-right founded by Václav Klaus in 1991 which bossed things in Czech politics for much of the 1990s and – along with the Social Democrats – were until the 'earthquake election' of 2010 one of two dominant players in a once stable party system.
Running through the twelve points, some catch the party's dilemmas exactly, while others don't quite catch a situation in which the voters can turn away from you en masse and you still end up running the country. Read More…
Many commentators saw the governments of non-party technocrats formed in Greece and Italy in 2011 as an ill omen for development of party-based democracy in Europe. Established parties, it is suggested, are turning to technocratic caretaker administrations as a device to manage economic and political crisis, which allows them both to duck (or least share) responsibility for painful austerity measures. Such non-partisan governments of experts, it is argued, can only widen the yawning the legitimacy gap between governors and governed.
 Technocratically-imposed austerity backed by big established parties can further undermine party democracy by provoking anti-elite electoral backlashes:  the rise of new populist parties or breakthroughs by previously marginal radical groups. This in turn, makes coalition formation difficult and further rounds of caretaker government or awkward left-right co-operation more likely. The success of the Five Star Movement in Italy and its difficult political aftermath, which has finally resulted in an implausible Grand Coalition, seems to illustrate this scenario perfectly. Sometimes, caretaker technocrats themselves even add to the uncertainty, revolting against their erstwhile masters and founding their own new parties.
 How has the drift towards technocratic crisis management impacted Central and Eastern Europe?  The region is sometimes grouped with debt- and crisis-afflicted Southern Europe states as an economically weak periphery of flawed and potentially unstable democracies, where technocratic crisis governments are the order of the day. Read More…
Radicalism and extremism, especially of the far-right variety, hold an enduring hypnotic fascination for political scientists and journalists.
Extremist populism and illiberal movements more generally, we are told, relentlessly on the rise in both Western and Eastern Europe.
In countries such Austria or Flanders radical right parties have  stacked up sufficient votes to become as major political players and contenders for government office. Elsewhere  in countries such as France, Norway, Denmark they have sufficient electoral clout to influence the parliamentary arithmetic and help  make the political weather.
And just look the electoral breakthroughs in the past couple of years of the True Finns, the Sweden Democrats or Hungary's Jobbik.
Or the illiberal leanings of mainstream parties of the right in Poland, Hungary and Latvia.  Remember the brouhaha about the British Conservatives' East European allies?
Indeed, instability, populism and extremism Central and Eastern Europe is surely where it's at – or where it will be at. Authoritarian nationalism traditions,  high unemployment, vulnerable open economies, rampant corruption, the end of EU conditionality and minority nationalities and Roma  minorities  acting as functional substitutes for the multiculturalism  Western Europe.
But, of course, it isn't
Social conditions and ethnic make-up in CEE region as a variable as they are in Western Europe, if not more so.  And, if far right and illiberal populists have recently broken through big time in Hungary and (slightly smaller time) in Bulgaria with the rise of the Ataka bloc in Bulgaria, they are so far going nowhere electorally most other countries in the region.
National Parties in Slovakia and Slovenia  have a maintained marginal parliamentary presence, based on a vote share of around 5% the Greater Romania Party is out of parliament despite a bounce in the 2009 Euro-elections and the Polish populist-nationalist right (or left, I'm never sure) collapsed.
As Cas Mudde shrewdly observed in 2002  extremist movements in Central and Eastern Europe have tended – and this trend has, interestingly, so far endured even in the difficult political and economic times we now  live in – to bite the dust as often as they have risen from the deck to sock it  to established parties.
But there is a spectre of populism haunting Central and Eastern Europe, which should give us pause,
But this one isn't a scary monster, but a political  will-o'-the-wisp that often gets missed:  a new breed of anti-establishment party  lambasting the political class  in time honoured style but which combines mainstream, moderate, modernising priorities with a potent and uneven cocktail of appeals embracing anti-corruption, political reform, e-politics, ethical government, novelty or sheer entertainment value.
Led by a diverse array of anti-politicians – aristocrats,  academics, artists, technocrats, bankers,  businessmen, bloggers, journalists, entertainers – such parties have scored a series of  sometime spectacular electoral victories, which can put even the best performing far-right ethno-populists distinctly in the shade, and lead directly to government office: New Era in Latvia in 1998, the Simeon II National Movement in Bulgaria in 2001, Res Publica in Estonia in 2003 and last year TOP09 and Public Affairs (VV) in the Czech Republic.
While often fissiparous and short-lived such 'centrist populist' protest parties, to borrow Peter Účen's phrase,  seem to spreading and growing phenomenon: Lithuania has no fewer than three such coming up through the political mainstream in successive elections: the New Union (2000), the (mis-named) Labour Party (2004) and in the 2008 elections the National Resurrection Party founded by former TV presenter and producer Arūnas Valinskas, who seems to have been a mix between Chris Tarrant and Simon Cowell.
As Kevin Deegan-Krause observed the new breed of anti-political mainstream protest party is a slippery and multifaceted  thing.
…. not exactly a new party family (though in their cultural liberalism and anti-corruption emphases they share significant elements) and not exactly a new party type … but with strong and intersecting elements of both. Nor is it unique to Central Europe alone but elements of it have emerged also in the West
My UCL colleague Allan Sikk and I nevertheless decided to have a go at pinning down this new phenomenon more precisely, focusing in the first instance on Central and Eastern Europe,  presenting some of our findings in a paper  (downloadable here) at last month's ECPR General Conference in Reykjavik.
Analysing elections in the region since 1998 using Charles Ragin's Qualitative Comparative Analysis technique  we found no single story.
 But we did find that these Anti-Establishment Reform Parties, as we called them, broke through electorally in three distinct  sets of circumstances:
When relatively narrow core of established mainstream parties, flanked by strong radical outsiders, faces  a deteriorating social situation characterised by rising corruption and/or rising unemployment.
When established governing parties of the mainstream pro-market right  fail to engage new or re-mobilised voters.
When the left or market sceptic conservative-nationalist are in office and opposition mainstream pro-market right – and the party system generally – is weakly consolidated and/or fragmented
Sometimes  these circumstance overlap, sometimes they run in sequence, but – while radical outsiders have walk on part – what matters, unsurprisingly, is the abilily of mainstream, big tent governing parties to hold together and retain a grip on corruption and the economy to stem electoral insurgencies, which are likely to be angry, anti-political, often offbear  but  decided – destabilisingly –  mainstream.
And like the patchy rise of the far-right, such trends –  as Kevin Deegan-Krause notes above and shrewder journalists have also  already  spotted are not be confined to the rarified political climate of Central and Eastern Europe. When Silvio Berlusconi and Forza Italia  burst onto the Italian political scene in 1994, people could have been forgiven for thinking it was just a strange denouement to Italy's unique corrupt post-war politics.
Now you could be forgiven for wondering if varieties of personality-centred, broadly  liberal sometimes) neo-liberal anti-establishment poilitics might gradually be infiltrating in way into  more established democracies andbecoming a more Europe-wide phenomenon.
The Pirate Party has just entered the Berlin legislature with 8.5% of the vote and when we met them in a break in the ECPR conference, Iceland's anarchic Best Party (see trailer for forthcoming documentary) founded by comedian Jón Gnarr which emerged as the city's largest party last year (33%), turned out to be among the more focused and serious political outfits we had come across professionally.
When UEA's Sanna Inthorn and John Street rhetorically titled a paper on young citizens and  celebrity politics  'Simon Cowell For Prime Minister?'  they may perhaps not have been so far behind the curve.
A few weeks ago, a journalist from the Slovak daily Pravda got in touch with me and various other political scientists interested in Czech politics to ask how we thought President Václav Klaus, who had just turned 70, was regarded abroad.
Being fairly literal minded, I answered his question without taking the obvious opportunity to give my own opinion at great, or indeed any length.
If I had, I would probably have seen Klaus as a potent and fascinating cocktail of negative and postive, leaning  probably towards the negative.  You can read what I and various others said here.
But the issue in Czech politics at the moment is not what Václav Klaus has done in two stints as prime minister and two terms as President, but what he will do as his second and final presidential terms comes to an end (he steps down in 2013).
Rumours abound that he will sponsor or lead or endorse some kind of new nationalist, eurosceptic party, perhaps based around the DOST initiative that has provided a rallying point for far-right nationalists and social conservatives and right-wing eurpsceptics with a more respectable, mainstream background, and whose web banner features Klaus prominently.
The  controversry around appointment of Ladislav Batora, the chair of DOST, to post of director of personnel in the education ministry, nominally at the behest of the Public Affairs party but with the approval and support of Prague Castle, has been the most recent focus for such speculations.
Mr Bartora's record of political involvement with  a diverse range far-right  groups seems pretty make him pretty much –  to quote  Finance Minister, Miroslav Kalousek – 'a right old fascist' (starý fašoun) and his (seemingly ongoing)  bad-mouthing of government politicians on Facebook suggested nothing more than a fringe politician enjoying his five minutes in the limelight, although, to be fair he did also managed to join a few small mainstream parties in a life of hectic political tourism.
But  President Klaus and his CEPin thinktank have a record of cultivating fringe figures and groups in a twilight zone between the extreme right proper and mainstream eurosceptic right once typified by Klaus himself that goes back several years.  I have picked up a few of them in this blog.
Some of his advisors, most notably the deputy head of the Presidential Chancellory Petr Hajek, have also come out with a range of  provocative and/or eccentric conservative views without being dropped by his boss.: Hajek, for example, has questioned the theory of evolution and dismissed gays as 'deviants' , while the CEPin thinktank has given space over to anti-Jihadi conservative fringe groups who see parallels between issues of migration and integration in Western Europe and the Czech experience with the Sudeten Germans.
Why is the Czech President cultivating such a strange collection of sometimes barely credible figures such as Batora or his DOST deputy František Červenka, who once dismissed the EU as plot by freemasons and paedophiles?
Even allowing for the fact that he might find a use for provocateurs and eccentrics without necessarily agreeing with them, the answer one might guess could be partly ideological. The drift of Klaus and sections of the Czech centre-right towards more nationally minded eurosceptic views centred on defence of the Czech state and scepticism towards Germany has been a matter of public record since late 1990s (rush out and buy the paperback of my book to read more).
Klaus's rarer pronouncement on social issues such as multi-culturalism or civil partnerships (which he unsuccessfully veteo-ed as President) also suggest reveal growing conservative preoccupations, which may – we could surmise – be more fully developed and far-reaching than we suspected.
A second response is the Czech President is looking for an opening through which to influence and intervene in Czech (centre-)right politics from which he has beem increasingly marginalised since stepping down under considerable pressure as leader of the Civic Democrats (ODS) in 2002.
Could it really be the case that the Czech President is planning to lead a new party? Or at least planning to breath life into some kind of new eurosceptic, nationalist bloc perhaps centred on the Sovereignty party, which (predictably) he also has good relations.
Political opponents such as Foreign Minister Karel Schwarzenberg certainly think so, as does Ladislav Batora who claims to have discussed it with Klaus in a meeting a couple of years ago, which lasted (wait for it…) an hour.
But really we have been here before. In 2008-9 as the Civic Democrats (then in government) wheeled round to pragmatic acceptance of the Lisbon Treaty, Klaus quit the party and rumours abounded that he would launch a new eurosceptic party, or back one of the two new anti-EU parties shaping up to contest the 2009 Euro-elections.
It never happened. And the reason that Klaus  did not step up to the plate  and, indeed,  eventually signed the Treaty into law are the same: he had too few cards and perhaps  shrewdly realised that, even with his endoresement, it was likely to make limited impact. Certainly not the kind of impact needed for him to reshape the Czech centre-right he did so much to create in 1990s or have any decisive role in Czech politics.
Are the prospects for a new national bloc, perhaps taking the form of a French style Presidential rassemblement, better now? In many ways they are.  The Czech party scene has been de-stabilised by the 'earthquake election' of 2010. ODS is politically weaker than it has ever been and the governing coalition it leads is shaky.  The global economic outlook and the Euro is in the kind of crisis which Klaus and other eurosceptics foreaw.
Public opinion research highlights a niche in the electorate, where a socially  illiberal nationalist party might sit, and the are signs that very strong, but politically usually latent public prejudice against Roma are starting to find organised social and political expression among 'ordinary people', rather than just the marginal far-right sub-culture.
Demonstrations  organised by the far-right against 'Gypsy crime'  in Vansdorf drew suprising numbers of local people, while incidents such as the smashing up a bar by Roma in a dispute over teenagers using fruit machimes provoked a succession local protests without  involvement of the extreme right.
So far only small town populists and figures with Mr Batora's kind of track record have sought explicitly to capitalise politically on such sentiments.
President Klaus, while usually bluntly insensitive to Roma issues,  has perhaps sensing the untrollable potential of public 'anti-Gypsyism' (anticikanismus) as researchers term it expressed his disquiet about the rise of anti-Roma protests.
In the end, you wonder whether  illiberal Czech nationalism is  a tiger than the ever cautious, calculating Klaus will want to grab by the tail.
It might easily turn round and savage him.
The  decision of the European Consortium for Political Research to stage its biennial (soon to annual) General Conference in Reykjavík has resulted in one of the biggest such events ever, with some 2000 political scientists temporarily boosting the Icelandic capital's population by around 2%.
And decending through the clouds to Keflavík  airport with fields of basalt below, mountainous coastline to the right and the Atlantic ocean to the left, it was not hard to guess why. Iceland also intrigues  as a small state with economy nearly wrecked by the financial meltdown, a highly distinct language – the closest thing you are likely to hear to what the Vikings spoke – and cultural scene ranging from crime fiction to sculture and dance music.
The influx of ECPR delegates is, seemingly, almost too much for airport shuttle bus and the capital's hotels, full to capacity and sometimes overbooked.  Arriving at mine, alongside strip of unprepossessing low-rise office blocks and light industrial units that stretch along the sea front, we are asked to move to a hotel in a small town just South of Reykjavik with a jacuzzi and hot tub.
I get a free bus pass and a cup of coffee for compliantly agreeing, but then while waiting for a while for a taxi that never came and a certain
amount of confusion, I'm told I can stay after all.  I check in, getting to keep the bus pass, and go out to admire the view of mountains and sea across the bay.
There is a garage with a shop, actually more of a kind general store, and diner serving sandwiches and burgers. I rapidly come to understand the role of the garage as local social centre that had puzzled me so much wartching Night Shift and the importance of the hot dog in Icelandic life.  And there are free coffee refills.  Too good to be true.
…….
Iceland University is a 20 minutes bus ride away on the other side of town, but our panel, where we are analyising new anti-establishment parties in Central and Eastern Europe using Qualitiative Comparative Analysis is only in the afternoon and before that we have a date at the City Hall.
Iceland's financial and political shocks have seen the country's voters turn to some new anti-establishment parties of their own, including the Best Party of actor and comedian – and star of the Night Shift, Jón Gnarr. Starting as a  satirical protest , the party's runaway momentum saw it win last year's muncipal election and Mr Gnarr (or Jón , as I should say, as he's that kind of guy, and besides first names are the proper form of address in this country, I think) is now mayor of Rejkjavik, although the realities of office has seen his popularity fall back from 34% to 19%.
We get to speak to the Best Party's competent and thoughful campaign manager and learn a lot, seeing a lot of unexpected parallels between Best and anti-establishment protest parties we are more familiar with in CEE.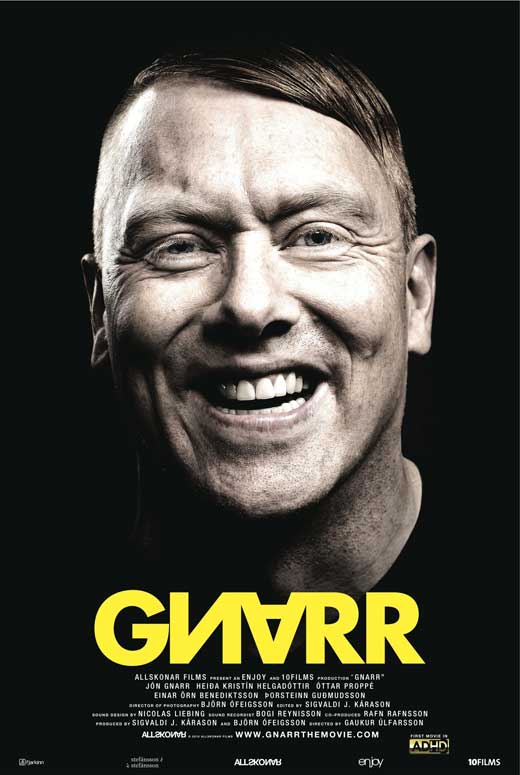 Although mainly reported as a joke party – and having detractors in other parties and the media, who see them as incompetent showmen  – we come away the impression of serious political outfit, which has its tactics quite well thought through.
On the plane back we learn more, watching  the story of the 2010 election campaign on the in-flight documentaries , Gnarr – The Movie, and learn some more.  The party is clearly built around Jon Gnarr, whose deadpan outrageous humour totally floors Iceland's decent but worthy party politicians.
It is also hilarous. The guy in the next seat on the plane, who is quietly reading an a collection of John Stuart Mill's writings, seems initially disconcerted as we  degenerate into helpless laughter beside him.
….
Despite time issues – not the least with our presentation – and our panel and paper (on paths to  anti-establishment parties' breakthroughs  in Central and Eastern Europe) went well.  The other three papers had an interesting mix of approaches and strengths and weaknesses and, I later realised, we probably had the basis  for a great workshop, rather than a 90 minute panel. Chair and discussant Carsten Schneider, however, provided a tour de force critique of all four papers in 10-15 minutes.
Some of the other panels were a bit more frustrating, as paper overload killed off any real prospect of audience questions or discussion. Even with the most efficient time-keeping, five papers and two formal slots in a 90 minutes  for discussants reduces a room full of well informed specialists from all parts of the world  to a cast of dumb onlookers.
I wondered why in one of the biggest political science conference in Europe and one of most wired countries in Europe, no one had thought of a smarter way of doing things than the traditional panel format, which seems to date from another era.  If there are time pressures and many speakers , could we not a least tweet questions and comments?
…
In the evening we are bussed to Reykjavik's newly opened Harpa concert hall to be formally welcomed by the President of Iceland, Ólafur Ragnar Grímsson, a former professor of political science now in his fourth term as head of state. The President's plenary lecture stressed that markets and economics should not take precedence over politics and that Iceland was a laboratory both for the dangers of market forces and the way politics and political consensus could avert them.
Iceland's process of constitutional reform was a model, part of new wave of citizen-driven democratic change driven by the internet and social media, being played out against a background of shifting techtotic plates in global society. India and China were on the rise, while Iceland would become part of the New North.
Here there was plenty of tweeting and Facebook comment from those listening and – as it was intended to – the speech seems to havedown well with the mass ranks of political scientists.
But hang on.
Surely politicians, including long-serving ones such as the President himself (a man of the social democratic left, presiding until 2009 – over centre-right governments), were responsible for the lax regulation, which alloed the insane hubris unleashed by financial sector? Indeed,  Ragnar Grímsson is on record pre-crisis as praising the dynamism of the country's unconventional (and as it turned out dangerous and pointless) financial sector.
Hard not to feel that, while perfectly OK  as democratic  counterveiling mechanism, his hugely popular stand against the Icesave Laws  –   rejected twice by voters in presidentially initiated referenda – is not altogether a principled stand against The Markets, but also one  against small savers and local authorities in the UK unlucky enough to have their money in duff Icelandic financial institutions and taxpayers like me.
 A small country like Iceland clearly cannot pay for massive losses of the crisis in toto – take a Reykjavik bus  (and with my free bus pass I took plenty) and you always see  a few people,  poorly dressed and look worn out and beaten up by life.
On the other hand unemployment, having peaked at 10 per cent, is 7.5% , similar to that in the UK, although low by East or Southern
European standards and  the Icesave  sums payable after assets sales are, it is reported, relatively small, suggesting that the whole Icesave has just served as convenient safety value for popular anger.
You wonder, however, whether the four-term President might have done his country a favour by perhaps his own political responsibiliy- and the malfunctioning (as elsewhere) of domestic democratic institution – stepping down to allow deeper political renewal, rather than  stoking the fires of  national grievance.
And is the rise of the internet really akin to the transition from feudalism? And the rise of the Scottish National Party part of the same New North ? I leave the Ragnar Grímsson's address sceptical and disappointed.
Let's hope Jón Gnarr runs for President. At least the jokes will be funnier.
….
On my last day I walk through Reykjavik again. It is the calmest and most peaceful capital city  I have ever been in. I decide to hire a bike and cycle along Seabraut taking in a view of mountains and sea.Then I get lost and end in an industrial estate beside a toilet factory.
Cycling around the Icelandic capital is safe and easy. Laws allowing cycling on empty pavements are eminently sensible and cycle paths run beside main roads . The  view is mixed but interesting: large villas, blocks of flats small shops, mountains, small residential streets with whimical statues, a broad vista West with mountains and motorways, then mutlicoloured traditional houses.
With quite realising it, I circumnavigated the city and  done a Leif Ericson, discovering interesting places I didn't mean to go to and had never heard of, although admittedly he had a longship while I only have a well used bike in low gear.  Appropriately enough, I finish up by the Leif Ericson statute and go for a cup of coffee.